Helping you get a jump start on your weight loss journey.
Welcome to Health Smart Medical Weight Loss.
My name is Dr. Paul Tapia and I am a board certified obstetrician-gynecologist. I also help women, couples and teenagers lose weight and lead healthier lives.
My physician weight loss program is designed to treat the entire individual. It consists of helping people change their habits, FDA approved prescription medications, proper nutrition and exercise. My clients lose weight quickly and effectively. Most important, my clients develop new lifestyle habits which prevent them from regaining the weight. The program is tailored to fit the client's individual needs and situation.
Most important, my staff and I are all about customer service. I offer an in-office pharmacy for patient convenience. Patients can also schedule their own appointments On Line. Just click the "Office visits" tab above and choose from available dates and times. Lastly, the program is affordable.
Start your weight loss journey! Come in and see us!
Paul Tapia MD, FACOG
Board certified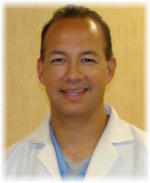 Dr. Paul Tapia is a medical doctor in private practice. He has a degree in Psychology and a Doctorate of Medicine from Creighton University.
Learn More About Dr. Tapia